Our Chapter of the National Honor Society has been busy since we returned from harvest break beginning with welcoming new members into the chapter. WDHS has had a longstanding tradition of decorating the front door of the house of newly accepted members. This year, our current members had the privilege of decorating for and welcoming new members, Derek Cruz, Siara Henthorn, Damien DuMont, and Madelyn Johnston. The official NHS induction for the new members will take place on Monday, November 14, at 6:30 pm in the gymnasium of WDHS.
Next, members of our town organized a Trunk or Treat event as a safe alternative for our community's youth and families. As an act of community service, the NHS students along with their advisor, Mrs. Hemphill entered a car with a Minions theme, complete with Gru! Not only was fun had by all who participated, but their theme took 2nd place in the trunk decorating contest.
Finally, three of our WDHS NHS officers recently attended the first-ever NHS Leadership Conference which was held at the UNE campus in Portland on Thursday, November 3. Twenty-three out of 138 NHS chapters from throughout the State of Maine attended the event. The day started with keynote speaker Ann Postlewaite of the NASSP discussing "The World of NHS: Leadership, Service, Character, and Scholarship" and then the University of New England Admissions team and Student Leadership Board discussed a variety of topics related to the college admissions process. The day ended with the sharing of fundraising and service project ideas from the chapters around the state. NHS officers who attended the event were President, Chase Hobbs, Vice-President, Heidi Echeverria, and Secretary, Christopher Tardie.
Please enjoy the pictures below capturing the events listed above.
Door Decorating: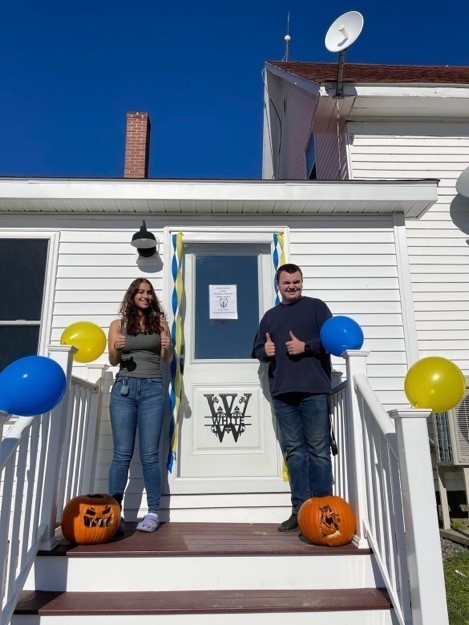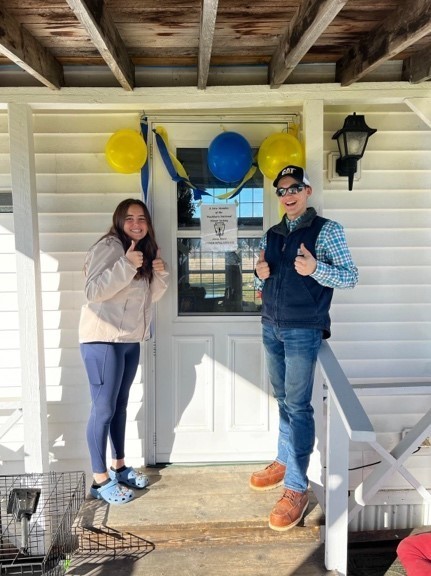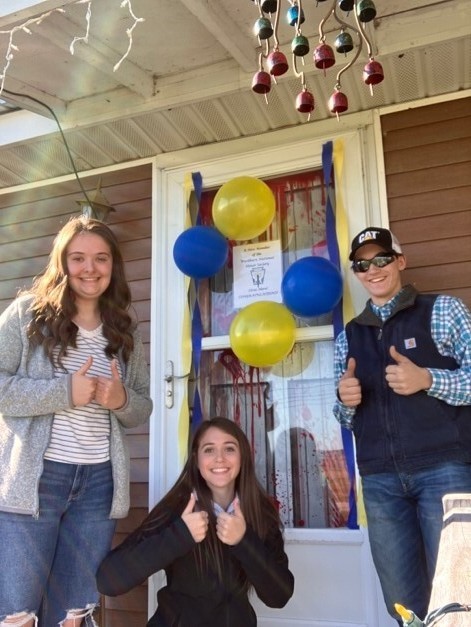 Trunk or Treat: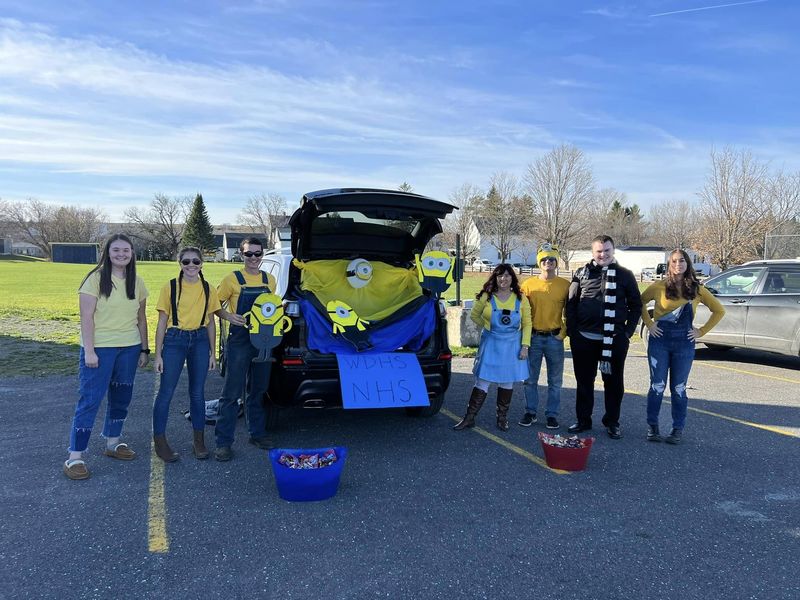 Leadership Conference: