On Thursday, evening, March 3, the David J. Lyon Washburn District Elementary School was transformed into the colorful, rhyming world of Dr. Seuss in celebration of his birthday. This celebration was put on by the amazing staff of our 21st Century After School Program.
This year's theme was the Grinch. How do you celebrate when your theme is the Grinch you ask? Well, by playing Pin the Heart on the Grinch with a written message of kindness.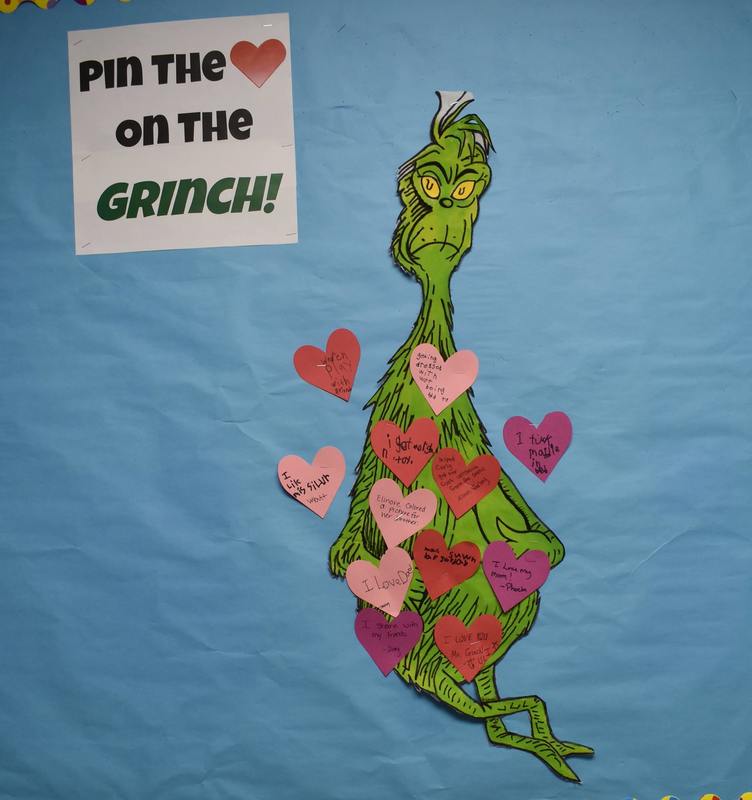 Games were also set up in the gym, as well as stations for a craft, face painting, and bingo.
No celebration would be complete without cupcakes and prizes! It was a splendid evening of fun had by all!
Check out the photo gallery on the program's page on our website.