Washburn District High School is proud to announce its newest members inducted into the National Honor Society (NHS). Carson Cole, son of Chandler & Nicole Cole, Chandler Cole, son of Chandler & Nicole Cole, Hilary Driscoll, daughter of Dale & Marci Driscoll, Chelsea Hobbs, daughter of Craig & Crystal Hobbs, Kevin Nader, son of Nabil & Gilda Nader, Christopher Tardie, son of Paul & Yvonne Tardie, and Beckam Vaughn, son of Erik & Erika Vaughn.


The ceremony began with NHS advisor Kelly Hemphill welcoming those in attendance and congratulating the new inductees on this tremendous achievement. She then passed the program on to the current members as they spoke about and lit a candle for each of the four pillars that define NHS, Character, Scholarship, Leadership, and Service. Next, inductees took the Oath of Office followed by a candle lighting ceremony that represented the "torch, passed from the Senior member to the new class."


The evening concluded with remarks for Principal/Superintendent Worcester. He spoke, "of the joy and privilege it is to come to work every day and watch these young men and women grow into exceptional citizens and young adults."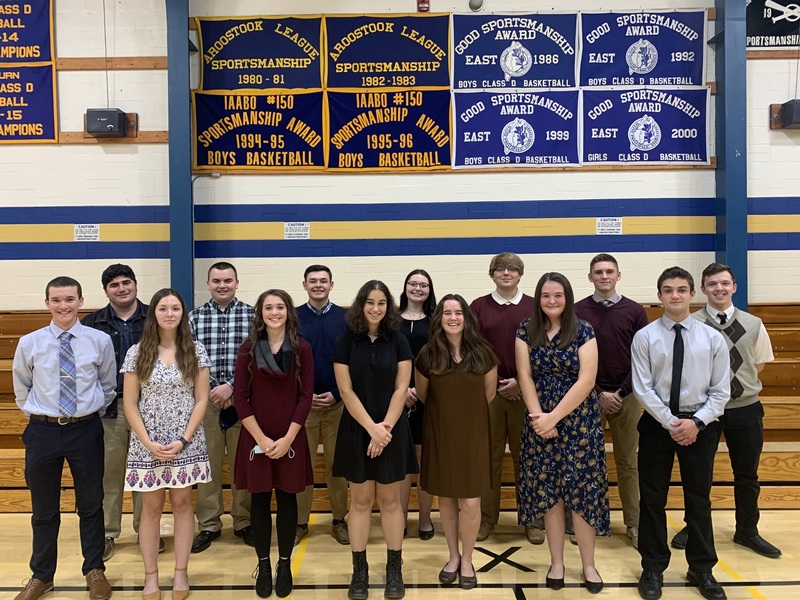 2021-2022 NHS Members Pictured L-R
Back Row - Kevin Nader, Parker Corey, Carson Cole, Hannah White, Chandler Cole, Beckam Vaughn, Aaron Skinner
Front Row - Chase Hobbs, Layla Harris, Chelsea Hobbs, Heidi Echeverria, Lucy Tate, Hilary Driscoll, Christopher Tardie