Substitute Teachers Needed
Substitute Teachers Needed for High School and Elementary School for the 2014-2015 School Year.
Please click here for more information.
Varsity Club Supper Auction
Varsity Club Supper Auction Results
The Varsity Club's Supper Auction this past Saturday was a successful and fun evening. With 124 dinner guests served, the club earned $630 from the meal and $4300 from the goods auctioned!
Congratulations and many thank yous are in order for such a wonderful turnout!
We would like to thank the custodians and kitchen staff and students for their hard work and effort in the evening's success. A special thank you to Tom Drew, our Auctioneer and to those of you that supported the event by purchasing tickets, bidding and buying, or by donating.
Thank you!
Senior Recognition
Washburn District High School has some of the most dedicated and talented athletes in the County.
As the soccer season comes to a close we would like to give tribute to the senior class athletes--many of whom have played all four years.
Our seniors are exemplary models of what it means to be committed to excellence and to always strive for success. We know they will go far in any endeavor that they undertake.
Congratulations on a job well done!
Michael Ericson, Alex Pelletier, Noah Farley, Kenny Irving, Cameron Bragg, Tyra Shaw, Mackenzie Worcester, Joan Overman, Mikayla Churchill, Catelyn Coulombe
Last Updated (Friday, 17 October 2014 11:38)
Welcome Back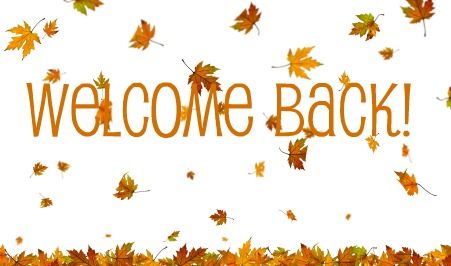 We hope you had a wonderful break!
Last Updated (Thursday, 16 October 2014 07:30)
IMPORTANT NOTICE TO PARENTS
Dear Parents,
We understand how hectic the start of a new school year can be, but it is vitally important that we receive the student forms sent to you this summer. These forms allow us to treat and care for your children with up to date information and emergency contacts.
If you have not already done so, please return the mailed forms to the school with your child. If you no longer have these forms, please contact Mrs. Sherburne at the high school (455-4501) or Mrs. Drost at the elementary school (455-4504).
Also, many of these release forms are available right here on the website's top menu. Simply click the 'student forms' tab and print the documents.
Thank you for your prompt attention to this matter!
Last Updated (Thursday, 28 August 2014 15:16)